Virtual Reality Hire
Hiring virtual reality for exhibitions, conferences and events?
Enquire Now - 0208 9612 555 - or fill in the form
---
Virtual reality hardware can be hired for your latest event or exhibition. Available with same day dispatch, we have the largest range of VR hardware and software for hire in the UK, including the option to try testing models. We also supply high-end computers to run VR-ready software, allowing visitors to your exhibition booth, conference or event to enjoy a smooth, immersive VR experience.
Having been in the industry for over 15 years, we've seen that VR is on the way to becoming a huge event trend, so we decided to make it easily accessible to stand builders, marketing companies and anyone else looking to hire headsets and powerful PCs for their next event.
Boasting competitive rental prices, a highly experienced technical team and support throughout the entire process, ITR have quickly become one of the top VR rental companies across the UK and Europe.
What is virtual reality and who should consider hiring VR equipment?
Virtual Reality is the computer-generated simulation of a 3D environment that can be interacted with in a physical way by a person using special electronic equipment.
The effect is commonly created by VR headsets consisting of head-mounted goggles with a screen in front of the eyes, but can also through specially designed spaces with multiple large screens.
A person using virtual reality equipment is able to take a look around the artificial world. With high quality VR and integrated extras, users can move about in the world and interact with virtual features or items.
VR systems that include transmission of vibrations and other sensations to the user through a game controller or other devices are known as haptic systems.
This kind of interactivity has already led many event organisers to incorporate virtual reality in their presentations. However, VR as we know it is continuously evolving, with many exciting innovations ahead of it.
If you're looking to create a fully immersive experience that will have visitors flocking to your stand and recounting their experiences for months to come, you should definitely consider hiring a virtual reality solution.
We believe that hiring rather than buying your equipment guarantees so many benefits, making it easier for people to show how technologically advanced they are in the short time attendees spend at their stand.
About ITR Hire, Case Studies and Frequently Asked Questions about Hiring VR Kit
For a high quality and professional rental solution, ITR Hire should be top of your list. Packed with over 150 years combined experience, our technical support team have lived and breathed the industry for as long as they can remember.
Additionally, our customer-led approach allows our entire ITR team to ensure your event runs as smoothly as possible.
Having been in the industry as long as we have, we've been able to work on some amazing virtual projects for a variety of different clients.
Our favourite case studies showcase how we've used both the Oculus Rift and Google Cardboard to captivate audiences at events.
Virtual reality is still considered a new and evolving technology in the events industry and because of this, we're constantly being asked questions by those who are considering hiring this technology from us.
To help answer any questions you may have, we've put together a handy list of the most common questions we so often hear, with answers provided from our expert technical team.
In the process of organising your event, you may have considered purchasing your virtual reality equipment outright. As one of the most established VR hiring companies in the UK, we've also explained why we believe[it's much more beneficial to your business to hire your VR solution instead.
With virtual reality only really emerging in the events industry over the past few years, we believe that people haven't yet realised the true potential in using VR at an event. With that in mind, we've compiled a list of reasons to explain why it's not only an exciting idea, but most importantly, how it can benefit your business.
---
Samsung Gear VR vs Oculus Rift vs HTC Vive vs Google Cardboard: Which headset to hire?
Your exhibition stand is booked and you want to impress those visitors, get them to know your brand, and keep them at your stand longer than the competition. Virtual reality it is - but which technology should you use?
Samsung Gear VR
If you are a Samsung smartphone user, there's a good chance you'll want to hire the Samsung Gear VR headset for testing purposes ahead of taking your show on the road.
When in use, a compatible Samsung Galaxy device acts as the headset's display and processor, while the Gear VR unit itself acts as the controller, which contains the field of view, as well as a custom inertial measurement unit, or IMU, for rotational tracking, which connects to the smartphone via micro-USB.
The Gear VR headset also includes a touchpad and back button on the side, as well as a proximity sensor to detect when the headset is on.
These design features along with a dazzling interface, easily-accessible guides and tutorials makes the Gear VR easily one of the most accessible VR systems that is available today.
Compatible devices include the Samsung Galaxy S8, S8+, A5 S7, S7 edge, Note5, S6 edge+, S6, S6 edge.
Here's a video from TechRadar showing off the Gear VR at the launch of the Samsung Note 7.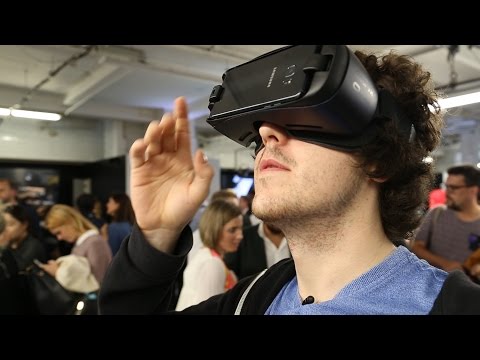 Whilst the Gear VR doesn't currently boast all the high-tech features found on the market's most expensive virtual reality headsets, there's every chance this could change in the near future.
Oculus Rift
The latest headset equipment from Oculus is the CV1; seen by many as the best VR headset in the world. Any exhibition stand would benefit from using this equipment to entice and retain visitors.
Development Kit 2 (DK2) is how software developers build immersive experiences, demos and games for Oculus Rift at event stands, conferences and product launches.
The Rift has a Pentile OLED display, 1080×1200 resolution per eye, a 90 Hz refresh rate, and 110° field of view.
It boasts integrated headphones which provide a 3D audio effect, rotational and positional tracking. The positional tracking system, called Constellation, is performed by a USB stationary infrared sensor that is picking up light that is emitted by IR LEDs that are integrated into the head-mounted display.
It is completely wireless, so users can be fully engaged in virtual worlds without being tethered to a computer.
Here's a video review of the Oculus Rift from The Verge.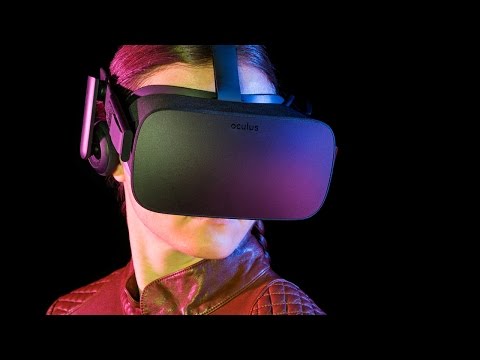 As arguably the most talked about virtual reality headset, the Oculus Rift's popularity could spur on the entire VR sector and determine just how much money is poured into the industry. By acquiring the Oculus company in 2014, Facebook may well have just hit the jackpot.
HTC Vive
Available to consumers at a considerably hefty price (hence our recommendation to hire a HTC Vive headset from us!), the Vive differs greatly from the Gear VR and Oculus Rift in that two base stations are required to be placed on shelves or fixed to a wall (via a mount) to provide motion-tracking.
As a result, Vive users can literally walk around the room to interact with virtual worlds. And while the Vive's list of equipment can prove overwhelming next to its competitors, anyone with a certain degree of PC/gadget knowledge will be able to master the setup procedure quickly.
The feted chaperone mode is a useful feature to protect Vive users from moving out of the 'zone' of an exhibition stand, and the quality of its demos thus far indicate that HTC and Valve have a very important role to play in the future of virtual reality headsets.
Here's a funny video of elders reacting to using the HTC Vive for the first time.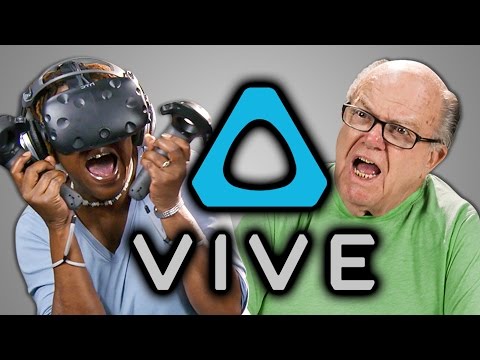 Google Cardboard
If you're looking for something simple and cheap, but also effective, you might want to hire the Google Cardboard goggles.
Google's brand power helps massively with this, eliminating the 'cheapness' stigma that similar devices can suffer from.
Named for its fold-out cardboard viewer, the platform is intended as a low-cost system to encourage interest and development in VR applications - and it has proved immensely popular.
Users can either build their own viewer from simple, low-cost components using specifications published by Google, or purchase a pre-manufactured one.
Google Cardboard allows both iPhone and Android users to experience basic virtual reality with ease, with the quality of a user's phone dictating how effective the VR experience will be.
What it lacks in spec, the Google Cardboard certainly makes up for in notoriety and ease-of-use.
Here's a great video showing how to use Google Cardboard.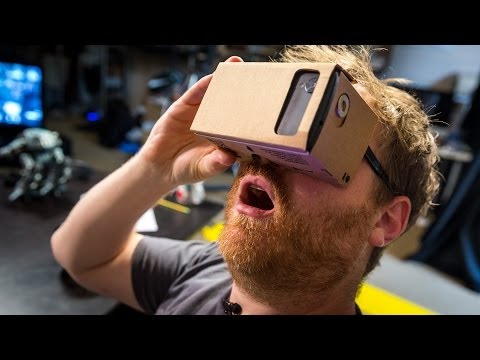 Fove
Do you want to be ahead of the Virtual Reality game? Hire the innovative Fove headset for a look into the future.
Created by a Tokyo-based startup founded by Yuka Kojima and Lochlainn Wilson, Fove is the first virtual reality headset that utilizes eye tracking.
Fove's technology uses infrared to track eye movements with accuracy and low latency. There are two arrays of six IR sensors plus one infrared camera in each eye to make this a reality. The sensors within the device tracks the user's pupils. It allows the user to target and interact with objects by making eye contact with them - just like in your wildest sci-fi dreams.
This works by utilising foveated rendering - in which the user's gaze is tracked and calculated so the graphical resources are allocated to where he or she is looking. The different areas of VR world sharpens and blurs depending on where your eyes are focusing.
Integrating and Expanding Audiences with Virtual Reality
With all the options above, now comes thinking over exactly what to do with it. Thankfully, there are several options, each with their own way to show off your creative marketing flair.
From adaptive packaging taking advantage of the platform brought into the mainstream by Google Cardboard, to giving the audience a full product demonstration of something they may not otherwise be able to experience, there are so many ways to use the technology that we've devoted several pages into explaining them further.
We've also highlighted some particularly interesting ones below.
Education and Training
Whether it be used for training purposes, or for a more educational strike, virtual reality has found its way into schools, museums and business training courses alike.
Every month, more and more companies announce their intentions to use the technology in their training programs, and more events embrace the tool to help bring students into their educative worlds.
With advantages like enabling large groups of students to interact with each other as well as within a three dimensional environment, cutting costs of repeating training, as well as the health and safety benefits, there's no wonder its found its home in these sectors.
Both sides have found great strength in virtual reality, and these strengths can be applied to events and training days with ease.
Storytelling and Product Demonstrations
Telling a story can be difficult on an exhibition floor without being able to properly display elements or locations vital to the experience. Virtual reality provides this angle unlike anything else, beating out video or image content to help connect the attendees directly into the story.
On the other side of this, product demonstrations done virtually can help reduce the burden of repeated setups and cleanups after every showing, and gives more flexibility to you and your staff at a booth. It also can help bring people to the product, perfect for cruises or movies, for example.
Making VR Content
All the technology and ideas in the world are nothing without the content to back it up. Nowadays, with several services to help make VR content available to the public, it is no longer a hardship to create a unique experience.
Instead of going into the nitty gritty of how to code or 3D model, we've instead taken it upon ourselves to make some guidance for how best to create content that will blow your audience away.
Video vs CGI
The eternal debate of VR at conventions and exhibitions. Fully immersive 3D experiences, computer generated or made with 360 film?
There are several factors to consider when crafting a virtual reality experience, and this is a key factor in if you want to go for 360 video, or for a truly virtual, computer-generated experience.
Depending on the complexity of what you have in mind, either option can either excel or perhaps over-achieve, so it is important to bear the pros and cons in mind when going forward.
Ten Mistakes to Avoid
As exciting as VR is, there are some steps that, if taken, can help ensure it runs smoothly. Like with all new technology, there aren't many specific rules written for how to make things work just yet, but we can certainly narrow down key areas to avoid in the meantime.
Ten mistakes to avoid will help give you a foundation to build upon that is a little more steady. From small things like keeping users stationary, to controlling the amount of motion and interactivity, these will grow into helping give a memorable experience for all the right reasons.
VR at Events, Virtual Reality Guides, Facts, Headsets and the Future
Our years of experience in the event technology industry has shown us that virtual reality and events actually go pretty well together.
There's something about having an immersive, interactive experience that really gets people talking, so we've decided to share what we've learned over the past few years and how we think it will benefit you. Think of it as the who, what, why, where and when of virtual reality at events.
Some things that you may or may not know about virtual reality are:
Although several people have proved influential, no one is officially deemed the person that invented virtual reality, with Myron Krueger, Ivan Sutherland, Douglas Englebart, Jaron Lanier and Morton Heilig seen as the founding fathers of the technology.

NASA and several governments around the world are spending lots of money on virtual reality ideas, aiding military exercises/training and repairs in space to name but two.

Surgeons and several research labs in the healthcare sector have developed several innovative uses for virtual reality to help with saving lives in the future, such as training for surgeons in poorer countries who don't have to leave the country to learn how to carry out procedures.

As with many of Google's great stories, Google Cardboard was one of Google's forward thinking, "innovation time off" successes, created by David Coz and Damien Henry.

Contrary to popular belief, gaming is not necessarily (as of 2016) in the lead when it comes to the best VR experiences, with travel ideas, healthcare applications and documentaries leading the way.

The term 'virtual reality' was created by Jaron Lanier in 1987 during a a series of thought experiments about the possibilities of the technology.

Most of the major brands and companies in the world are now actively using, or at least testing the possibilities of VR, with marketing and creative departments testing a myriad of ideas, knowing that it's not just gamers and children that will provide the core user base, but businesses and their customers too.
Although we haven't yet mastered time travel, we strongly believe that this is just the beginning for VR, especially in the events industry. Using our experience, knowledge and passion for the industry, we've had a go at predicting what we believe the next five years will see in terms of VR.
There are so many different VR headsets that have either been released or that are still in development, so we thought we would share with you some of our favourites. Although they were hard to narrow down, we've gone in-depth with how it all began, where you might want to use them and how they work.
---
Latest VR News:
Virtual Ambulance "Ridealong"
Ever wondered what hurtling through red lights through busy traffic to save a life looks and feels like? If you have then your wait is over thanks to the BBC, they have created a 6 minute documentary allowing you to sit in the passenger seat and join the crew inside this 360 degree video.
---
nVidia is being very quiet
If you search the internet for PC/laptop hardware you will almost always turn up nVidia in the search result. Yet they have been very quiet about the actual virtual hardware. Does this mean they are franticly developing something behind the scenes or waiting for the right moment to launch? Either way, we would love to see nVidia start producing the headset since their last big leap back in 2016!
---
Virtual Reality helps a WWII veteran return to a town he helped liberate.
A touching story emerged about a World War 2 veteran using VR to return to the town he was part of liberating during the second world war.
Frank Mouque is the first veteran to use VR to take a look back and take a present day tour of Armentires.
WWII Veteran uses VR to remember
---
Google Chrome VR: Users Can Now Browse the Entire Internet in Virtual Reality
Google Chrome now lets you browse the web in virtual reality.
The functionality exists for any website you visit through the browser, but only if you're using your mobile phone. This opens up virtual reality into the everyday.
---
SLOW DOWN! There are dangers ahead!
Can you imagine how many accidents could be avoided if a motorcyclist had a warning delivered directly to their helmet? At the AR conference this year, such a helmet will be shown to off to the world.
The helmet offers a "Head Up Display" that is projected inside the helmet visor, integrating a live mapping and navigation system in front of the rider using AR. The creator has advised this technology is offered to BMW and Mercedes drivers.
With all the necessary information displayed in front of the rider, there's never any need to take their eyes off the road. Read more...
---
The Beeb to launch VR Film
The BBC is due to debut its first virtual reality film The Turning Forest.
The film is going to be made available for the Google Daydream. The BBC has released a trailer which shows off the spatial sound track designed for use with headphones.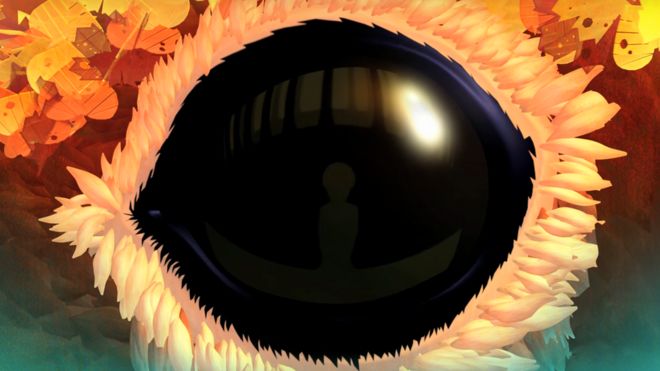 ---
Christmas is looming, let's ask the kids to decide!
Which is the best VR headset on the market today? Why not let the kids decide?!
Children will always provide an honest answer, allowing for unbiased opinions and an inevitible durability test for VR's range of headset equipment!
---
Explore the world in VR
The Google Earth project first graced our computer screens ten years ago, and has since been developed to show the world in fantastic detail to billions of people worldwide. Now, Google have taken it one step further by making it available in Virtual Reality. With Google Earth VR you can take a virtual tour of the world without ever leaving the house, flying from destination-to-destination with just a shake of the wrist. Soar high above the Hong Kong Stadium or get up close and personal with the Florence Cathedral; the choice is yours!
---
What were the best and biggest VR players of 2016
This year, there have been some big claims made by manufacturers of VR hardware about who is going to come out on top. With Piper Jaffray forecasting a win for the mighty Samsung Gear VR. The actual results may come as a surprise to some, but are just as expected by others...
---
Is VR dead? One content maker seems to think so...
Vrideo have decided to call it quits after two years of creating VR content.
Among other reasons, they are claiming an overwhelming amount of poorly created content led to the decision. The startup have officially hung up their goggles and have moved on to pastures greener. Personally speaking, why they would give up at this early stage is still a mystery as this medium is set to explode, with technical advances being made on an almost daily basis.
---
Using AR to order food!
With companies like Just Eat taking a huge slice of all takeaway food orders, this industry looks set to grow and evolve into the AR/VR sector quite substantially. Just Eat have already begun the process, working with the Microsoft Hololens and putting real images of menu items in front of customers to assist them with their choices. Just Eat have already trialed an autonomous delivery system in London, and before you know it, we might all be using VR to order our favourite foods!
---
What can be harder than eye surgery? Eye surgery in space of course!
That is just one of the VR treats in store for you with the Sony Playstation release of Surgeon Simulator. It's a physics based sandbox game that offers dark humour in abundance, providing much heftier and long-term laughs than the Operation board game, with which it shares certain similarities.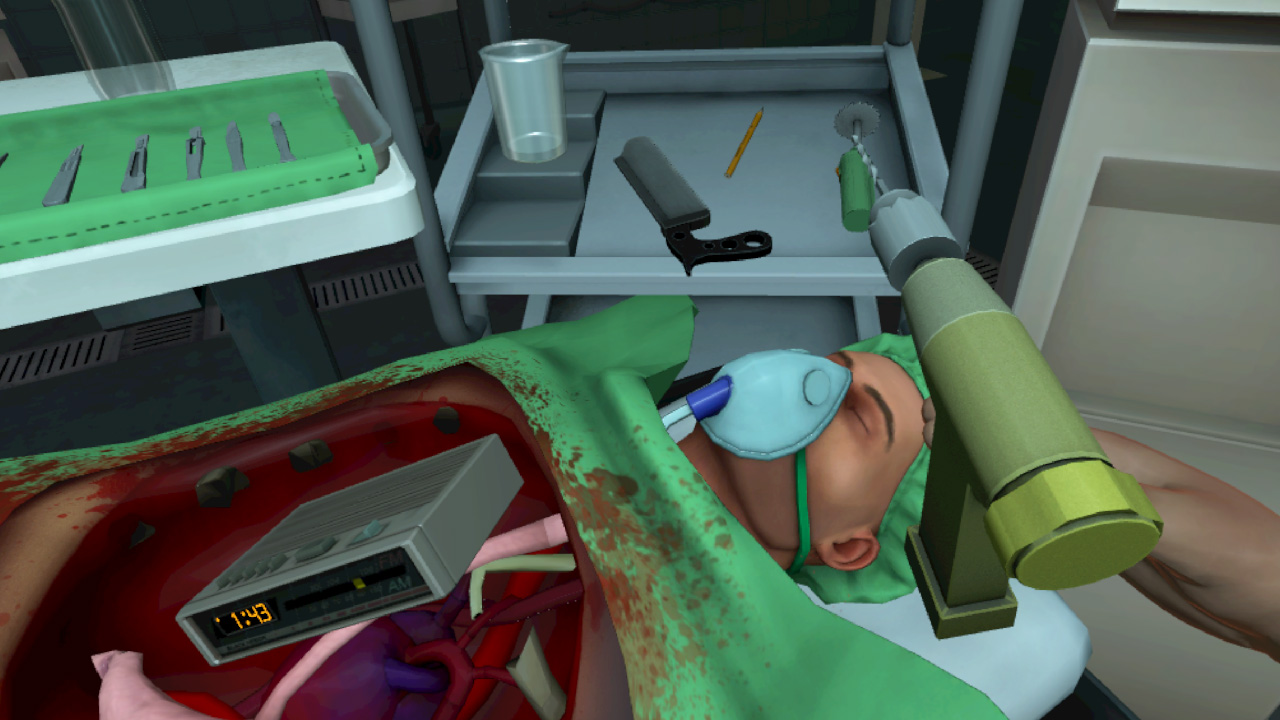 ---
The missing link in VR has now arrived.
A totally immersive VR experience still lacks a certain something with some devices - the absence of self. Unless you're taking advantage of the HTC Vive's sensors, for example, there's no way to provide a representation of your body in the VR world.
Leap Motion have developed an infra red scanner that can place your hands and fingers into virtual space.
---
Pokemon goes VR..... Well nearly
The global phenomenon that is Pokemon Go has amazed the world with how quickly it gathered traction to become a worldwide hit, thrusting the name into the mainstream again.
Now, someone has taken the furry and fantastic monsters and made them available to battle with Microsoft Hololens. A GitHub project is asking Hololens owners to test and help speed along development of the augmented reality game. The game is still currently in development.
---
VR without the wires!
The big players in VR such as Oculus and HTC provide a wonderful way to immerse yourself in make-believe worlds and offer a unique perspective until you attempt to walk a little too far. The umbilical cord that attaches these high-powered headsets currently keeps you tethered and unable to explore like you can with the GearVR or Google Cardboard. That's all about to change, with tech company Rivvr innovation creating a small box which can turn your headset into a wireless unit. Using some clever compression techniques, they've been able to shrink the video stream and get the tracking latency down to 11ms - a number that will improve in time.
They'll be bringing the device to CES in 2017, and are hoping to start shipping in the second half of the year.
---
AR in the field.
Given the shift in AR and VR technologies towards corporate and enterprise users, it was only a matter of time before the service industry caught on. There are always more manufacturing and service companies beginning to test and adopt Augmented and Mixed reality devices such as the Hololens, and it won't be long before service personnel are walking around with space-age headsets on!
---
Oculus is Go!
Ever thought of owning an Oculus Rift headset, only to be put off by the hardware cost to run them? You are definitely not alone, but 2018 is set to change that with the launch of the Oculus Go!!! The device has all the hardware contained within the headset, so no longer are you tethered to your PC! The device is set to launch in 2018 and should increase uptake in VR, which will lead to better content and give this VR revolution the kick it needs!!
---
Microsoft Mixed Reality!
With more and more VR and AR headsets popping up to take their chances in a growing marketplace, it's nice to see an offering from Microsoft that isn't the premium priced HoloLens. Microsoft have taken the leap into MR (Mixed Reality) and have a raft of headsets available from their store, the most noticeable is the Lenovo Explorer which features forward facing cameras to immerse you even further into a semi digital world and most importantly requires a very modest spec pc to run, your wallet will thank you!
---
Guizhou Virtual Reality Theme Park to Open in December 2017
Since 2016, a huge VR theme park has been in development in Guizhou, China and this week, the first images of the park surfaced online.
In the park, which is to open in December, guests will be able to battle with dragons, fly in space, travel to the future and even meet aliens, using VR headsets and body equipment. But, as expected, most people are looking to test the world's best VR roller coaster as soon as they get there.
The huge park is situated over 2,000 acres that includes an R&D centre and a movie studio for fledgling VR films.
---
2nd November 2017: Microsoft Could Improve Upon the PS4 VR Experience with Future Xbox One X Updates
Microsoft hinted recently that the Xbox One X will possibly support virtual reality in the future, which would see it in direct competition with PlayStation VR and we believe that if Microsoft uses Windows Mixed Reality with the X, it would surely give the Xbox One a distinct advantage.
Alex Kipman, a Microsoft technical fellow said
"Our plan is to bring mixed reality content to the Xbox One family of devices, including Project Scorpio, in 2018".
---
Could virtual reality treat anxiety?
Could virtual reality treat anxiety? That's what clinical psychologist Dr Daniel Freeman believes. But is he right that computers could take the place of humans when treating anxiety and depression?
Clinical psychologist Dr Nihara Krause thinks body swapping using virtual reality could be useful as a tool alongside a typical treatment but doesn't like the idea of it being used on its own.
Nihara says,
"If we're going to radically increase the numbers of psychological treatments we're going to need technologies like VR".
---
Virtual Reality arcade to open in Liverpool's Baltic Triangle
A new arcade with virtual reality headsets and technology is opening in Liverpool on November 22nd. VR RCADE will be launched in Jamaica Street and provide a fun place for people of all ages.
VR RCADE will have virtual reality booths that are fitted out with the latest VR equipment and is best suited to parties of up to four people. Seems like a trip to Liverpool is in order!